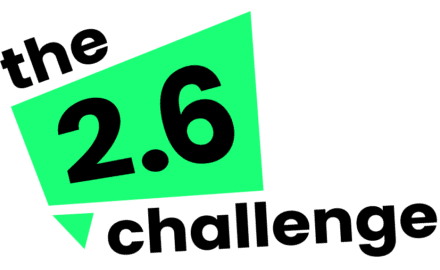 Springhill calls on supporters to raise funds with The 2.6 Challenge
Added 21st April 2020
Springhill are taking part in the nationwide campaign, The 2.6 Challenge launches on Sunday 26th April and supporters of the Hospice are being asked to join in to raise funds.
With thousands of fundraising events across the UK being cancelled due to Covid-19, including our Women of Rochdale Luncheon, Hospice to Hospice Walk and our Go Green campaign. Charities up and down the country are facing a loss of income to support their much needed services, including those at Springhill Hospice.
In response to the loss that charities are currently seeing, the organisers of the biggest mass-participation sports events across the country have come together to create a new campaign to raise vital funds.
We are calling on Springhill supporters to take part and get moving doing an activity based around number 2.6 or 26. Anything from walking 2.6 miles during your daily exercise, taking 26 laps of the garden or baking 26 muffins! The one rule of the challenge is that those taking part do their activity whilst following the Government guidelines on exercise and social distancing.
From Sunday 26 April, the challenge will run through to 1 May, giving those who want to fundraise for the Hospice the chance to get involved.
Julie Halliwell, said, "We are really pleased to be taking part in The 2.6 Challenge and we hope that our supporters are keen to join in. The challenge will encourage people to get active in a more creative way than they may normally do while supporting Springhill and other charities up and down the country. We are incredibly lucky to have so many supporters in our community who are always willing to get stuck in and take part in challenges like this to support our Hospice."
Springhill supporters who are taking part in The 2.6 Challenge, can do so from Sunday 26 April – what should have been the date of the 40th edition of the London Marathon, the world's biggest one-day annual fundraising event, which raised £66.4 million for charities in 2019.
Those taking part and raising funds, or those who want to donate can find out more by visiting Springhill Hospice's webpage at https://­springhill.­org.­uk/­the-26-campaign
We also want to see what you are doing to get involved so send us your photos and videos over on our Facebook page https://­www.­facebook.­com/­sprin­ghi­llhos­pice/ so that we can share and get even more people involved.