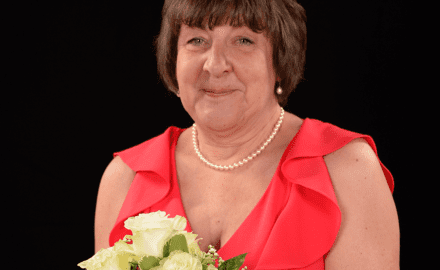 Rochdale Woman of the Year 2019: We Need Your Nominations!
Added 14th February 2019
Nominations are now open for this year's Woman of Rochdale.
Nominations are now open for this year's Woman of Rochdale.
Do you know a woman in your community who uses her time to help others? Who gives 100% to enhance the lives of others or who dedicates her efforts to a good cause? Nominations are now open to find this year's Woman of Rochdale, in which the celebratory luncheon is taking place on Friday 26th April at Rochdale Town Hall.
Event Organiser Sophie Ansley said: "This year the Hospice is celebrating 30 years of Service to the communities of Rochdale, Heywood and Middleton and this year's is event is set to be its biggest yet."
"We have an amazing afternoon planned but not to mention, honoring those who go above and beyond. Nominations are open to those 18 and above so we really encourage Rochdale to highlight the amazing actions of any lady from across the Borough."
Nominations will be considered by an all-female committee, made up of local ladies from all walks of life, from lawyers to councillors, business women to retirees. Nominations should be between 200 and 500 words and describe exactly what sets your community champion apart from others.
Last year, Marilyn Jones was recognised for tirelessly reaching out to members of society who are less fortunate and have nothing or very little, through the Rochdale Soup Kitchen. Her ambition, determination and drive contributed to making sure the project was a success.
Immediately after receiving her honour, Marilyn said "I am utterly gob smacked to be recognised in this way. Just to receive a nomination was overwhelming but to be named Woman of the Year is extremely humbling."
To make your nomination, please visit www.­springhill.­org.­uk/­women­of­roc­hdale
Nominations close Monday 25th March.