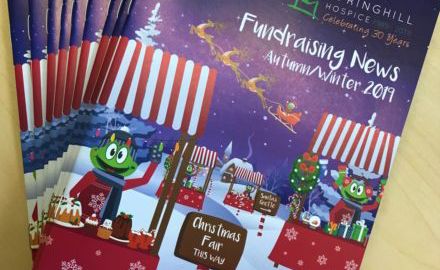 Our Winter Newsletter is here!
Added 12th November 2019
Our Autumn/Winter Newsletter has arrived!
The latest Springhill Hospice Newsletter is now available to read.
It is packed with all the latest Hospice and Fundraising news including details about our new Christmas Fair location, a round up of 2019 and a look at our latest appeals, plus much more!
Copies are available at our shops and also at the main reception desk up at the Hospice. You can also read online
click here